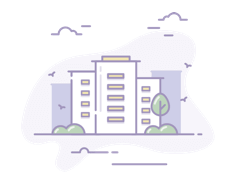 No photo available for this property
Request Photos
By Maruti Developers J.V.
Configurations
1 RK, 1 BHK Apartments
Residential project, Maruti Midtown One in Thane is offering units for sale in Kalyan West. Check out some Apartment that suit your lifestyle and liking. The property offers 1 RK, 1 BHK units. As per the area plan, units are in the size range of 394.0 - 598.0 sq.ft.. There is 1 building in this project. Contact for further details. Maruti Midtown One is located in Plot No. 2466, 2466A, 2467, Kalyan West.The property has Fire Protection And Fire Safety Requirements.Maruti Midtown One follows all rules as prescribed by the state RERA. All details are furnished on the RERA portal as well.ID is P5...
Collapse